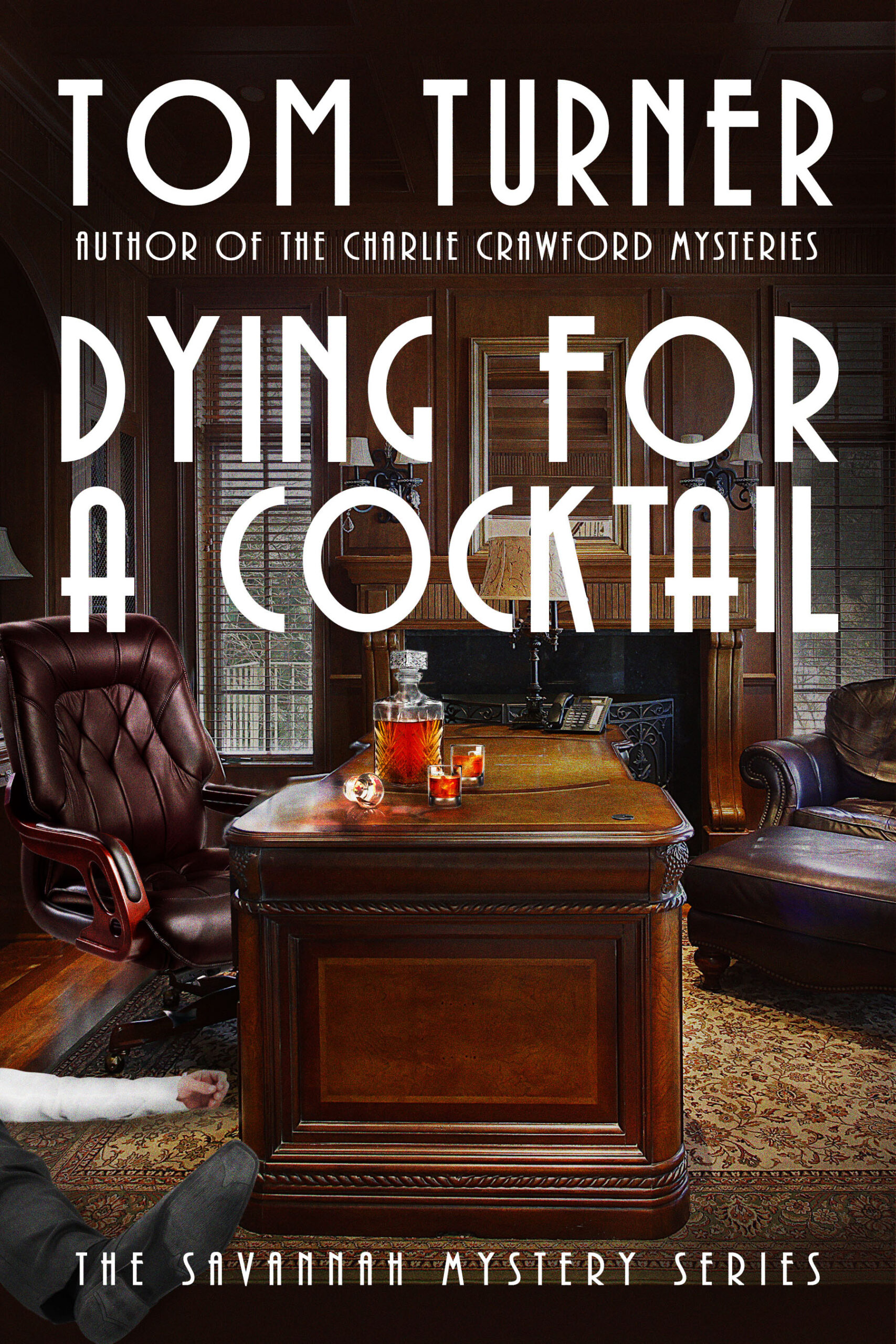 DYING FOR A COCKTAIL

A grisly murder, a missing girl, a cheating husband and…oh my God, hunky Nick Janzek!? The beautiful Savannah sisters in crime, Jackie and Ryder, open a branch in Charleston and suddenly have their hands full in a new city that's bewitching, mysterious and, yes, more than a little sinister.
The sleuth sisters are muddling along on a baffling murder case when Ryder meets Charleston detective, Nick Janzek. Love at first sight? Not exactly, but give it some time.
Love, murder, intrigue, adventure and—ah, yes—cocktails, in one of the most magical cities in America!
One advance reader said: I read Tom Turner's latest, DYING FOR A COCKTAIL, in one sitting, it was just too good to put down. If you enjoy fast paced crime thrillers, do yourself a favor, read DYING FOR A COCKTAIL. It is Tom Turner at his best and his best keeps getting better with every book.